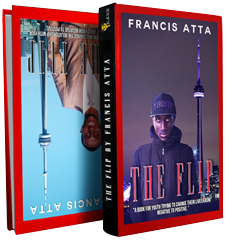 The Flip is two books
SKU 00000
Product Details
The Flip – Two books in one!
A 2-in-1 combo providing lived experience on how to flip challenging circumstances from negative to positive. A tool to support both youth and caregivers - one side provides tips for youth, while the other provides tips for caregivers. Read The Flip to understand how motivation and mentorship form the key building blocks to success.

Now comes with an activity booklet.

Save this product for later